24 years experience,
>1500 clients
Effective, Proven & Affordable Therapy

Call 62237876 now!
Welcome to Leo Magan!

Is your child left behind in school because of his English language, speech or social skills difficulties?
Are his difficulties having a negative impact on his self-esteem, socialization, and school results?
Do you constantly worry about whether your child can keep up with school work?
Does your heart ache when you see your child being left out by other children because of his English language, speech or social skills problems?
Are you looking for effective, proven and affordable speech language therapy programs to supplement your child's early intervention programs?


If your answer is 'Yes' to any of the questions above, please read on...


Dear Parent/Teacher,
It troubles us when we see children and adults missing out on effective speech and language therapy that can change their lives for the better.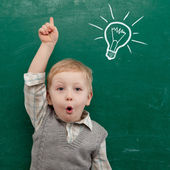 We are a learning centre specialise in helping children and adults to overcome their English language, reading, speech or social skill difficulties in order to make the most of their lives. 
We combine both speech and language therapy as well as enrichment principles to achieve results effectively and efficiently.
A child who has speech or language-based learning difficulties has a longer learning process. What may be a small step for his peers is often a multiple-step process for him. Along this process, he will have different learning needs.
Many of our students found therapy or tuition alone ineffective because it does not address all their learning needs. Either alone typically does not help them reach their goal - which is to keep up with their peers easily without too much time, effort or stress.
These children need the best of both worlds integrating both specialised speech and language therapy and specialised tuition practice.


Here are some examples of your child's difficulties that we can help:

Difficulties with English language and Maths word problem in school (primary or pre-school) or poor attention span:
He can add numbers, subtract, multiply etc but gets poor grades in Maths because he struggles with words used in the Maths word problems.
He scores well on spelling tests but gets poor scores on reading comprehension tasks
She comes home with the same reading homework week after week because she is not making progress.
He reads aloud clearly and fluently, but cannot tell you what the story is about, and fails to answer questions about the story.

Speech difficulties or problems in school or at home:

He gets teased by his friends because his speech is unclear.
She is unable to tell you what happens in school, what she needs, or how she feels.
She speaks in fragments or incomplete sentences, jumbles up her words, and you find yourself asking questions repeatedly just to clarify what she means.
He struggles to get his words out fluently, and you are concerned that he may be stuttering.
He gets teased or even ostracized by his friends because he stutters.
Teachers think he is under-performing because he knows the answers but is not expressing himself.
He seems to "swallow his words" and you cannot understand what he wants.
Social interaction problems in school or at home:
He knows lots of vocabulary, but does not use them in everyday situations.
He is unable to follow instructions in school, or gets into trouble because he misunderstands the instructions given by teachers.
He has difficulty making friends and interacting with them, and gets left out because of his poor social skills.
How have our clients benefited from our services?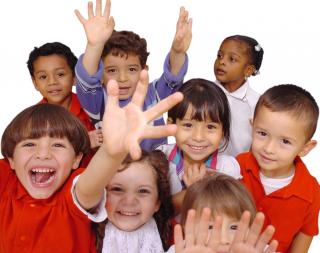 Children who used to have difficulty paying attention in school now have better attention and participate in class because they have better language comprehension.
Children who used to get frustrated or teased for their articulation or stuttering are now able to speak more clearly (e.g. 'l', 's', 'r', 'f' sounds etc) or more fluently.
Children who used to 'act up' have fewer tantrums because they can understand instructions and can also express their needs.
Children who found it difficult to pick up reading in conventional classes now utilize other learning strategies to become better readers.


Children who may not be ready for school enrollment are now able to join their peers in school.


Why does your child have speech and language difficulty?
Your child's English language, speech or social skills difficulties may be due to any of the following:
It is important that the fundamental cause of your child's speech and language difficulty is diagnosed in order to save you and your child precious time, money and effort.
"The only thing worse than doing nothing is doing the wrong things enthusiastically."
When should you refer a child for speech and language therapy?
Based on typical developmental milestones, you should refer your child to see us if he:
is not using simple sentences by about 3 years
does not understand simple verbal instructions or questions by about 2 years..
has unclear speech and is difficult to understand by about 3.5 years.
has reading difficulty (suspected Dyslexia) by 5 or 6 years old and may not be ready for primary school.
has persistent language processing difficulties in school, e.g. reading comprehension difficulties in English & word problem difficulties in Maths.
has other communication difficulties, e.g. stammering or voice problems.


If a child has English language, speech or social skills difficulties, he may not 'grow out of it'.

We have helped many adults who felt themselves disadvantaged in their social interaction or career because they did not address their speech & language problem when young.

Without starting therapy early, a child's speech or language skills could fall further behind his peers as he grows older.

Here's what our satisfied parents and adult clients say:

"After just a few lessons, Hailey's speech fluency improved significantly. Through fun exercises and games during the classes, Hailey was able to learn tools and techniques to help her effectively overcome her stuttering. Much to our delight and relief, Hailey now no longer stutters at all"
- Mother of Hailey (5 years old), Australian


"I want to say a Big Thank You to all the teachers at Leo Magan. Rustem has achieved more in 2 years of classes here than in 4 years of school. He is now reading better, building sentences, sounding words out and expressing himself.
Rustem is also definitely more confident. He is not ashamed that he can't read, he stutters, or he can't sound out words. He really likes the classes – he enjoys the small classes, gets to engage with his friends.
Sometimes when he is sick he doesn't want to go school for a week. For Leo Magan classes, he has no complaints even on Saturdays and Sundays, he wakes up early and can't wait to go. He loves going to the classes."
- Luzayne, Mother of Rustem, South Africa
I am so proud of my son now, and I really thank the Leo Magan teachers a lot. They teach my son, and they teach me also. I learn how to teach my son better. For this kind of teaching at this price is very good for me.

If I know about Leo Magan I bring my child in Nursery so he is ready for Primary 1! I would tell other parents to come here, don't delay, it is easier for the child. Try and you will see the improvement for yourself.
- Mother of Xavier (Primary 1) Singapore

"Intervention has done so much for my daughter and as a parent who has gone through difficult periods where the child is not communicating with me, it is an option all parents should consider. It does wonders and open up a world of words, sound, engaging interaction and drama!"

- Mother of Clara (Primary 1), Singapore

"I believe that not all problems can be solved on your own, sometimes you'll need a guide. The cost vs return ratio is well worth it. I think the therapy is well worth it. I am happy to have found LeoMagan."

- Thomas (Adult), America

"Leo Magan's way of teaching stammerers to overcome their difficulties is very effective... Now I'm able to speak more clearly and fluently. This in fact has changed my life and helped to boost my morale..."
- Adrian (Adult), Canada

"Kieran started speech language therapy about a year ago whereby he was only able to communicate in single words... Now he has transformed into a bubbly boy, speaking in complete sentences and able to express his thoughts clearly.

I believe all children with speech and/or language delay can benefit with Leo Magan classes as the contents are practical and aligned to school syllabus."
- Mother of Kieran (Primary 4), Singapore


"SQ's reading skills improved by leaps and bounds (her reading scale improved by 9 months) after just 3 months of therapy at Leo Magan. Initially she was able to learn 2 new words a day after 1 hour... Now, she's able to learn her spelling list within 1-2 hours. She has scored full marks in spelling, English tests..."
- Mother of J.H. (primary 3) and S.Q. (primary 1), Singapore


"When Shawn started his speech language therapy at Leo Magan, he had problems expressing his thoughts... He was diagnosed with Specific Language Impairment (SLI).

The teaching staff at Leo Magan are encouraging, positive and sincere. After a year with her, Shawn is such a different boy now. He is chatty and always looking forward to communicate with peers (making friends) and isn't afraid to try. No words can express our sincere gratitude. All our lives have been changed! "
- Annie, mother of Shawn (Primary 4), Singapore


"Previously she was often bullied & ostracized by her friends as she could not verbalize her needs... she is now able to communicate successfully with her peers & teachers.
Grace has not only enjoyed her lessons, she has shown tremendous improvement & progress in her speech & this is attributed to the dedication, patience & commitment of the teaching staff at Leo Magan."
- Mother of Grace (Primary 2), Singapore


"I am sure no parents would like the idea of your own child being labelled autistic... Gabriel started to use his vocabulary from the very first appointment at Leo Magan Speech Sanctuary. The therapist teaches us ways to help him to start talking and maintaining eye contact...

I am so glad that his autistic review has given us good feedback that 'Gabriel may not be in the spectrum anymore'."
- Jasmine, mother of Gabriel (4 years old), Singapore
Click here - Testimonials  to find out more about what our clients say!
Who are we and how are we qualified to help you?

Our founder, Ms Magan Chen brings with her more than 22 years of experience in both private hospital and enrichment centre settings. This gives us exceptional understanding of our clients' medical and school needs.

She has helped more than 1500 individuals to overcome their speech, language or learning difficulties.
We receive regular referrals from Paediatricians, ENTs, Psychiatrists, Doctors, Psychologist, Occupational Therapist, Physiotherapist, Childcare centres, Kindergartens, Primary Schools and other established therapy or enrichment centres.
What is the Speech Language Therapist's role?

Speech and language therapy training specifically addresses normal speech and language development, what can go wrong when children do not develop normal speech and language skills, and specific therapy techniques to help people with such difficulties when normal ways of teaching may not be sufficient.
"Speech pathologists (therapists) are university trained professionals who assess and treat people who have a communication disability. Speech pathologists (therapists) work with all aspects of communication including speech, writing, reading, signs, symbols and gestures." - Speech Pathology Australia.
At Leo Magan, we offer:

Individual or group sessions to improve your child's communication, oral presentation and social skills in school so he does not get left behind.
Programs customized to your child's school syllabus to achieve maximum progress at non premium prices.
Result-oriented, proven programs taught in a positive and supportive environment.
Weekday or weekend sessions to suit busy working parents' schedule.
Personal support for parents (regular feedback, how to teach your child better etc) to overcome frustrations when helping your child.
English or Mandarin sessions available depending on school requirement.
At Leo Magan, we have a proven track record of effectively addressing children's speech & language difficulties so that they are not left behind or left out.
Many parents have found that waiting it out, attempting to teach their children at home, or enrolling them for courses meant for mainstream children simply have not worked when it comes to helping children with English language, speech and social skills problems.
If your child is already behind his peers, why waste precious months or years that money cannot buy back?

If you have any concerns, please seek professional advice.
Please call us at: (65) 6223-7876 for appointment.